If you're new to video calling, having your first Skype interview, conducting your first as an interviewer or beginning to use it for conference calls here are a few tips to help you to make a great impression.
1. Test your connection and skype quality first.
It would be highly unprofessional to spend 15 minutes complaining that you can't hear anything. It can also make the business look bad as the technology and equipment isn't up to scratch. A quick test call will highlight any potential glitches before you begin.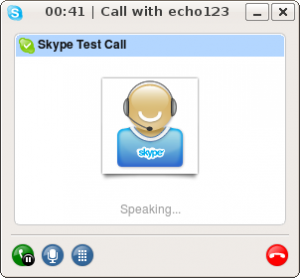 2. Tidy the office or room
If you are setting up a video meeting, interview, or conference for the first time try and make sure the space is tidy and clean, with no incriminating evidence nearby (pile of unwashed coffee mugs). If you don't have very much space to shift mess to then frame your webcam close to you so less of the office is on show.
3. Keep background noise down
If there isn't a private or secluded place to have the call then wear a headset, but still be aware of background noise and movement behind you. Insure other staff know you are on a Skype call so they know not to interrupt you.
4. Great first Impression
It's said it takes 7 seconds to make a first impression. Make those 7 seconds count, check in the mirror before any meeting or interview that you look smart and presentable to get that first impression spot on.  If you work from home it might be good to  plan an outfit for the call to help you look as professional as possible.
5. Body Language
People judge far more on your body language and how you say something rather than what you actually say. As it's a video there might just be your face in the frame so make sure you show your personality well through clear and readable facial expressions.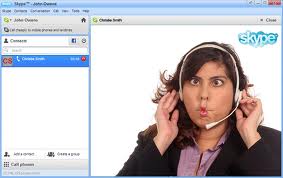 6. Record an answering message
It's just as important as on a normal phone to have an answering machine with a professional message. If your caller is going to be half an hour late they'll appreciate being able to leave you a message saying this which you can receive when you log on.
7. Leave pauses to allow for lag time
Also remember not to interrupt and to wait to respond to a comment as due to the delay for them it will sound like you are speaking over them.
8. Be prepared
Keep a glass of water, and any paper work or notes you are referencing in close range so you're not shuffling around looking for them during the call.
9. Stay near a phone
Keep a telephone and the land line and mobile number of your caller to hand so that if there is a problem or lack of internet connection you can quickly contact them and either rearrange or carry on by phone. Crisis averted.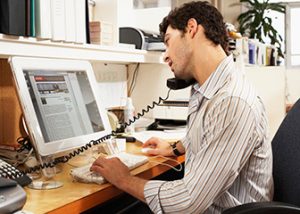 10. Don't clog up your computer
Close other programmes running on your computer. These can slow your internet and computer down and often other programmes  make lots of noises  and distracting adverts can pop up at random, distracting you and them.
How would you prepare for a video call? Any tips you would include? Let us know below or @clothes2order.