Why should you care whether your fleece is anti-pill or pill? Or whether your t-shirt is made from combed cotton or pre-shrunk cotton?
We've put together this indispensable A-Z glossary to help demystify some of the most perplexing and puzzling words associated with garment production.
A
Anti-pill or No-pill Fabric
Most often used in fleeces, anti-pill fabric ensures that your garment doesn't produce bundles of material on its surface, which otherwise can be irritating and difficult to remove. With pill fleeces, what you get is what you pay for: a low quality fabric that requires manual removal of fabric clusters from the garment's surface.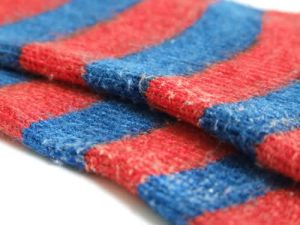 Although anti-pill fleeces can be more pricey than pill fleeces, they ensure a high quality smart product that lasts wash after wash.
B
Belcoro Yarn  
Belcoro yarn ensures garments are soft and comfortable to wear without compromising on printability. The yarn is spun in a way that creates a cleaner finish with minimal loose fibres, which improves durability and washing performance. This is important for us as t-shirt printers as it provides a sharp, sleek printed image.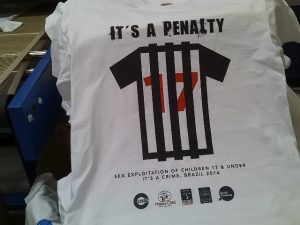 Bust Darts
Bust darts are simple folds sewn into women's garments to provide shape around the curves of the wearer, creating a feminine fit. Also used are waist and hip busts.
C
Combed Cotton
If the cotton of your garment has been combed, it essentially means that any impurities in the fabric have been brushed away in the production process. The fibres are treated before being spun and this produces a softer, more comfortable finish designed to be used in products that are worn against the skin, such as t-shirts.
F
Fine Knit Gauge
In knitting terms, the gauge is the number of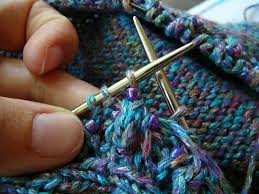 stitches and rows per inch of knitting. A gauge with a fine knit means there is a higher number of stitches and so the yarn is thinner and the feel of the finished product is smoother and less bulky.
Lighter products such as t-shirts therefore would have a fine knit gauge. Like combed cotton, such garments are designed to be worn against the skin. It is also perfect for high resolution printing and thus t-shirts and polo shirts are ideal for creating a higher quality, crisper printed image.
On the other hand, sweatshirts have a thicker knit gauge and so are ideal for embroidered customisation.
G
GSM
A simple search on Google for the term GSM brings up thousands of different results. In the textile
industry, GSM stands for grams per square metre and therefore defines the weight of the fabric. In
simple terms, the lower the GSM, the lighter the fabric. For example, a hoodie as opposed to a t-
shirt would have a higher GSM as it's made from a thicker material and therefore would provide warmth
and softness. A sports t-shirt would ideally have a lower GSM to keep the skin dry and prevent
sweating and so increasing performance as well as being an excellent material for printing.
As a quick guide to typical GSM figures, here's an outline of what these popular products should weigh:
Sportswear and t-shirts
140+ GSM
Sweatshirts and hoodies
270+ GSM
Fleeces
300+ GSM
H
Herringbone Taping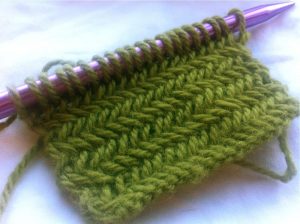 This sewing style does indeed get its name from the herring fish, as the distinctive v-shaped pattern resembles a herring's backbone. Herringbone taping is simply fabric that is sewn to cover the seams of a garment. Sewing in this style provides a stylish and professional finish.
M
Mitre Fold
In the world of textiles, a mitre fold is used in woven labels. Mitre is a word borrowed from French and traditionally is the word used to describe a Bishop's headdress.

In a label, a mitre fold creates a neat tab which is sewn into the seam of the product. It is folded under at 45 degrees and then upwards at 90.
P
Pique Cotton
Pique cotton is characterised by a raised woven design with a fine texture and is produced by using a
pique knitting method. It is frequently used to produce short sleeved garments and results in fine
square patterns.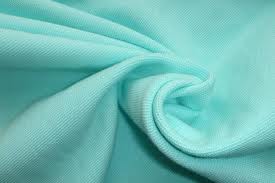 Pre-shrunk Cotton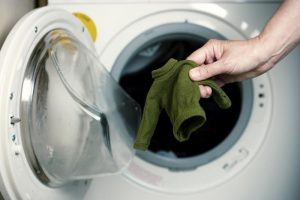 Nobody likes finding that their clothes have shrunk in the wash. A garment made from pre-shrunk cotton is one that has already been washed or compacted to prevent this disaster from happening. It's great for durability as it maintains its size for much longer than a garment that hasn't been pre-shrunk.
R
Raglan Shoulder
The Raglan shoulder, or sleeve, is a visible seam sewn in a garment from the collarbone to the underarm. It takes its name from the 1st Baron Raglan, Fitzroy James Henry Somerset, who is said to have worn this style of coat after the loss of his arm in the Battle of Waterloo. It is most frequently seen in designs of sports and exercise wear as it creates more motion for the wearer. As well as being practical, it can be used for decoration, creating colour contrasts with a neat finish.
Reactive Dye
Reactive dye is used to dye clothes in the production process. It reacts with the fibre of the garment, making the dye become an intrinsic part of the clothing. A reactive dyed garment can be washed again and again and still retain a vibrant colour.
Ribbed Hem and Cuffs
Ribbing is a pattern which creates small pleats with raised lines. It is used for fitted edges of garments, especially sweatshirts. A ribbed hem and cuffs look smart and prevent fraying in good qu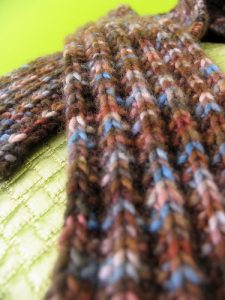 ality sweatshirts.
S
Shock Cord
Previously used in parachuting and still used in bungee jumping today, shock cords are adjustable, elastic cords designed to absorb shock from impacts.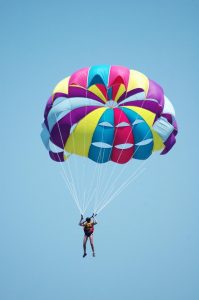 Besides their use in adventure sports, they are used in garments under the cotton around the waist and cuffs to tighten or loosen the garment. Shock cords are typically used in outdoor clothing such as fleeces and coats.
Shoulder-to-shoulder Taping
This type of taping consists of fabric sewn to cover the shoulder seam of a t-shirt. It strengthens
the seams to prevent stretching and increase durability.
Spilt Seams
Like the Raglan shoulder, garments that have intentional seam splits are usually found in sportswear on both sides of the garment, as it increases the wearer's range of motion. It also is used aesthetically in other garments, such as the pencil skirt.
T
Twin Needle Stitching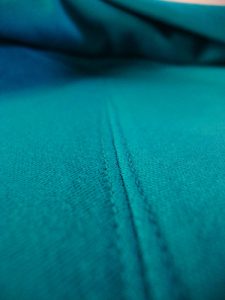 This method of sewing involves using two needles when stitching and hence uses two threads instead of one. Whilst used for creative purposes to add extra decoration and a professional finish, a double needle stitch provides added strength to the garment and therefore improves durability. Most frequently this type of stitch is used for hemlines of t-shirts and sportswear.
V
Vented Cuff
A vented cuff is simply a loose cuff on the sleeve of a shirt or blouse. It provides added comfort for wearers and can also add volume to the shoulder and upper-arm area of short sleeved shirts and blouses, to provide a soft and contemporary finish.
W
Welt Collar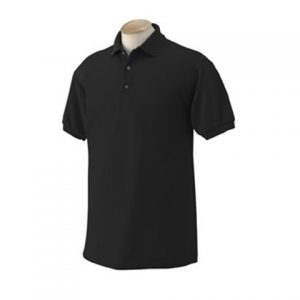 A welt is the edge of a fabric that has been folded on itself and sewn down. It creates a tidy finish for cuffs as well as collars on shirts or polos.
Y
Yoke
A yoke in textile terms is part of a fabric, and can often be identified as the seam that runs from the collar to the shoulder on shirts. It is found in other garments too and its aim is to improve the wearer's fit.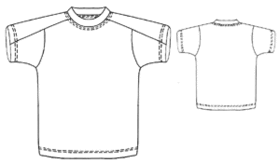 More specifically in women's clothing, it creates a gathered material for decorative purposes.
Yokes don't all have to be in the same place; some of Fruit of the Loom's Fleeces for example have a
lower yoke than most to increase the decoration area.
Have you got any more suggestions for our A-Z? Let us know below or tweet us @clothes2order