Ever wondered what's the best printing method for your clothing? Here at Clothes2Order we take the hassle out of ordering by choosing the best method for your garment and design that will give a high quality durable print. We've put together this easy-to-understand guide of some of the most popular printing methods so you can find out more about how the process really works:
Cad Cut Printing
CAD stands for Computer Aided Design, which refers to software that is used to design and manufacture products. At Clothes2Order, your chosen design that you upload to our website is sent to our digitiser to be transferred to a design suitable for printing.
The design you have uploaded then needs to have an outline added, which is achieved using specialised design software.
The digitised design is then ready to be cut and used. It is put through a digital cutter which electronically cuts the design onto a sheet of vinyl.
The design then needs to be cut out from the vinyl sheet. This is done manually using a weeder, in a process called weeding.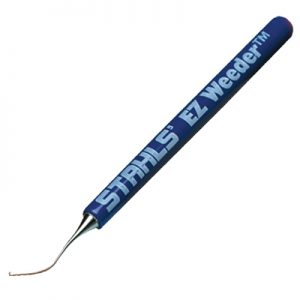 The cut out design is almost ready to be transferred to the garment. It is then placed on application tape to prepare it to be heat transferred.
Next, the design is heat pressed in the correct position on to the garment. The garment must be cooled and then the application tape is taken off.
What's good about it?
Brilliant for bright coloured, clear designs; especially texts
Low cost
Great for low quantities
What's its downfall?
It can only print single colour designs
Versacamm
Versacamm is essentially the same as cad cut technology; however it can produce multicolour texts and designs, although is not as cheap as cad cut printing.
DTG
DTG stands for Direct To Garment printing. We have several state-of-the-art DTG machines that provide your design with a fantastic high quality appearance.
DTG printers in the past used to offer printing on white garments only. However, thanks to latest developments in printing technology, top of the range machines can print onto any colour garment, including even the darkest of colours.
Like cad cut printing, the design is uploaded onto software. The garment is then sprayed with a pre-treatment spray to ensure the ink doesn't soak into the fabric. It is then placed in the printer and the design is printed directly onto the t-shirt, much like an inkjet printer. It is then heat pressed or dried to ensure a durable finish.
What's good about it?
Produces designs of all colours and sizes with a superior quality and detailed finish
Allows for intricate designs which may not be able to be weeded on a cad cutter
Ideal for small and medium quantities
Allows for high quality and maximum detail designs with a great finish
What's its downfall?
It can only be used on 100% cotton garments: poly/cotton mixes or polyester do not produce the same high quality, long lasting image
Screen Printing
Screen printing is one of the most traditional methods of printing. It involves the application of colour normally by ink. In order to screen print an item the design has to be separate into the component colours on software such as Adobe Illustrator or CorelDraw. Every colour requires a separate screen consisting of a very fine mesh surface which is produced using light reactive chemicals. Where the chemicals have been exposed to light, they breakdown and are washed off leaving spaces in the mesh.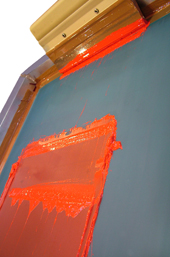 The ink can then be screen printed onto the t-shirts direct or onto transfer paper which is later applied to the T-shirts by a heat press. If the direct printing method is used, the T shirts are place on a solid board (platen). The colours are then applied individually by placing the screen manually or automatically on top of the T-shirt and forcing the printers ink through the relevant screen stencil onto the T-shirt.
What's good about it?
Good for large areas
Complex designs have a great finish
Great for large quantities (we offer screen printing on orders over 1000 pieces only)
What's its downfall?
Not economical on small or medium orders
What printing methods have you come across? What do you prefer? Leave you comment below or tweet us @Clothes2Order