There's just under two weeks till the World Cup kicks off, so we thought we'd round up the best of the worst World Cup t-shirts that have caught our attention…
Check out this t-shirt made for two people (image courtesy of Metro) that Primark is selling – genius idea or terrible mistake?
Made for two people, we're not convinced this t-shirt will work…
What do you do with your other arm?
What do you do if you need the loo?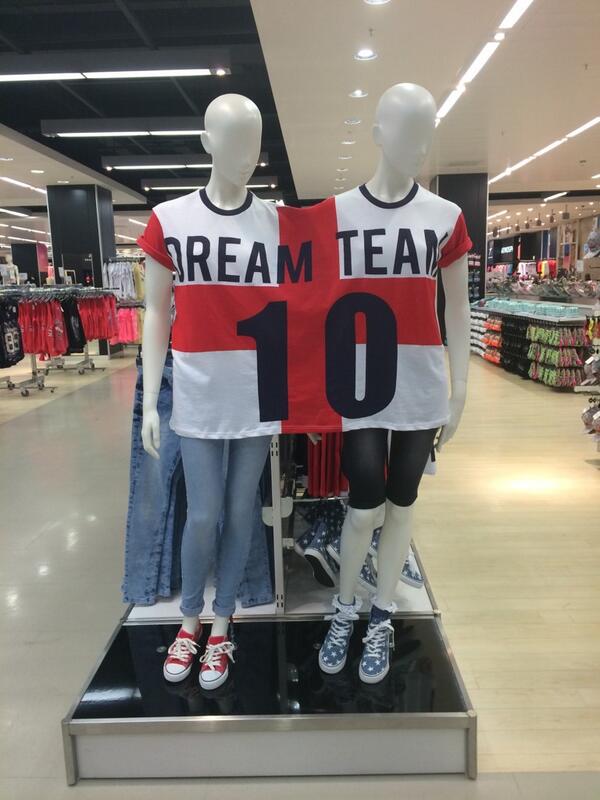 What about this Versace t-shirt? Featuring an all over sublimation print, the t-shirt is described on their website as a celebration of the 2014 FIFA World Cup in Brazil and states that  "Donatella Versace has created a special T-shirt that combines the passions of football with the vivid iconography of Versace DNA".
Created using the colours of traditional Brazilian Carnivals, it is a loud and daring t-shirt with an even more daring price tag. At a whopping £410, we're not sure how many football fans will be queuing to buy this one-off from the luxury Italian brand.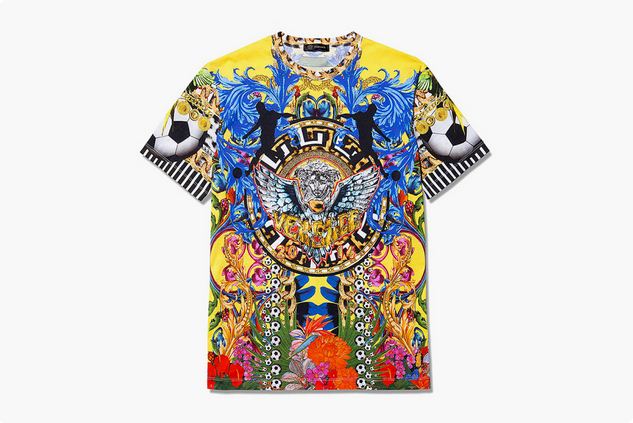 Earlier this year, Adidas were forced to stop sales of their World Cup t-shirt line after Brazil's ministry of women's affairs said the shirts were offensive. One t-shirt had the slogan "Lookin' to score" featuring a woman in a bikini on a beach in Brazil. Another featured the slogan "I heart Brazil" with a design resembling a woman's behind.  Featuring sexist slogans and images, the t-shirts were quickly retracted as they were seen to "link Brazil's image to sex appeal".  Adidas shortly issued an apology.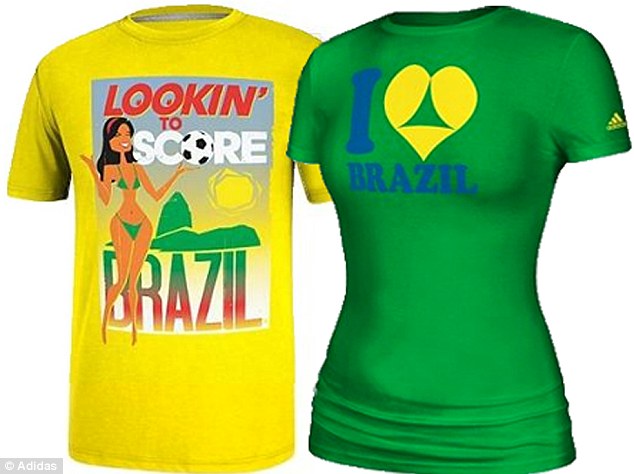 Have you seen any World Cup t-shirts that you like or dislike? If you could design a World Cup t-shirt, what would have on yours? Leave your comments below or tweet us @Clothes2order