Production is growing at Clothes2order, so much so we've invested in another state-of-the-art digital printing machine!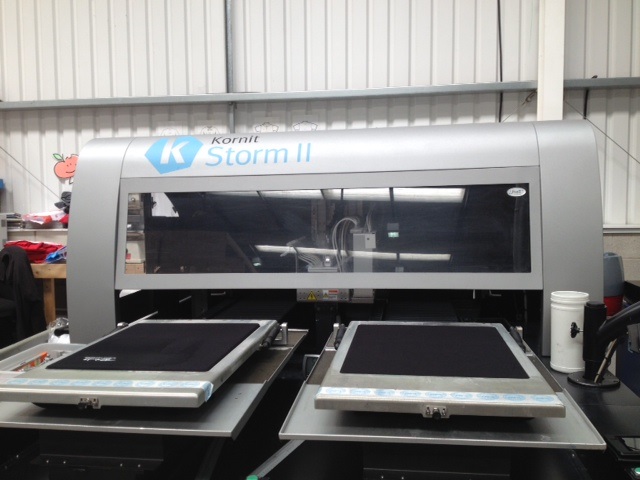 We've now got two of these machines – called the Storm II – one of the industries leading digital direct-to-garment (DTG) printers, making us one of the biggest DTG printers in the UK.
This machine prints 3 times faster than conventional DTG printer, allowing us to send out customers' orders out faster than ever before.
We also love this machine as it uses only neo-pigment inks and conserves vast amounts of water : a serious problem in the textile industry is water wastage. We are extremely proud to have this technology which enables us to be leaders in green credentials within the garment decorating industry.
If you haven't seen our video of the Storm II in action, take a look here!