American heavy metal band Metallica were one of the big acts to headline Glastonbury last weekend, and despite the success of their Pyramid Stage set and acquiring a legion of new fans, the lead up to their much anticipated performance was tainted by comments from other artists and bands, claiming that Metallica had no place at the family friendly festival.  Arctic Monkeys frontman Alex Turner asked whether Metallica would fit in Glastonbury's "hippy nucleus" and Pulp's Jarvis Cocker thought their set would be "too abrasive" for a "fragile crowd". 
Despite winning over critics and fans alike, Metallica decided to poke fun at their critics by printing some of the best of the worst remarks* that were made about the band's appearance. Dubbed "Glastallica", the t-shirt was available to buy at Glastonbury itself:
Front and back of the tee: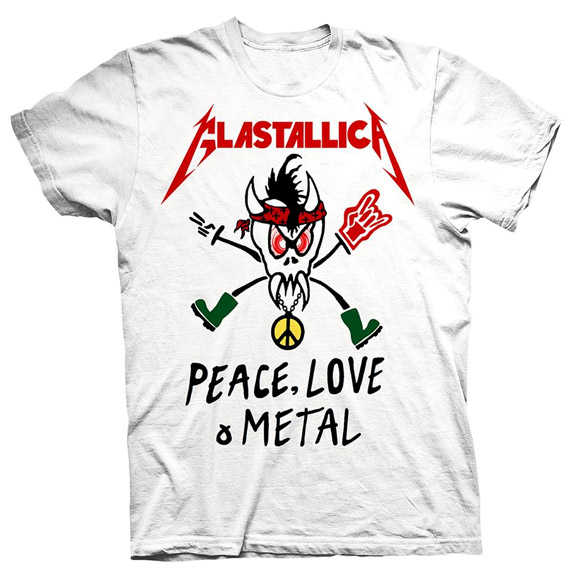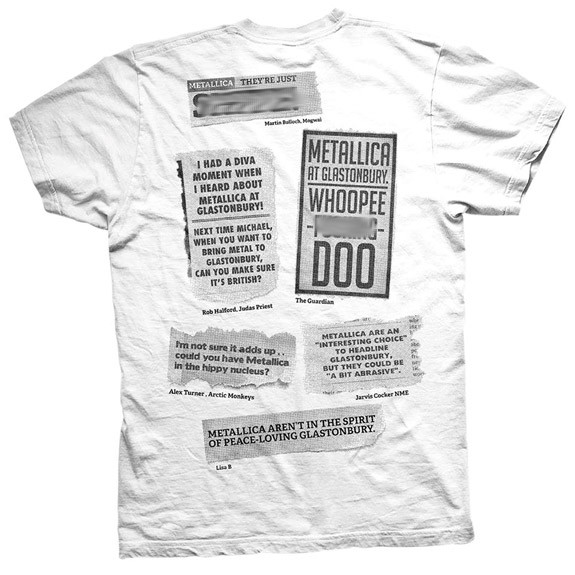 What do you think about Metallica's way of responding to their critics? Is a t-shirt the best way to protest or express yourself? If so, how would you express yourself on a t-shirt?
Post your comments below or tweet us @Clothes2order
*Offensive words on the t-shirt design have been blurred out for the purpose of this blog.