It's almost the end of October which means that if you're taking part in Sober October, your days of sobriety are nearly over!
Emma, one of our account managers here at Clothes2order, has almost successfully completed Sober October to raise money for Macmillan Cancer Support.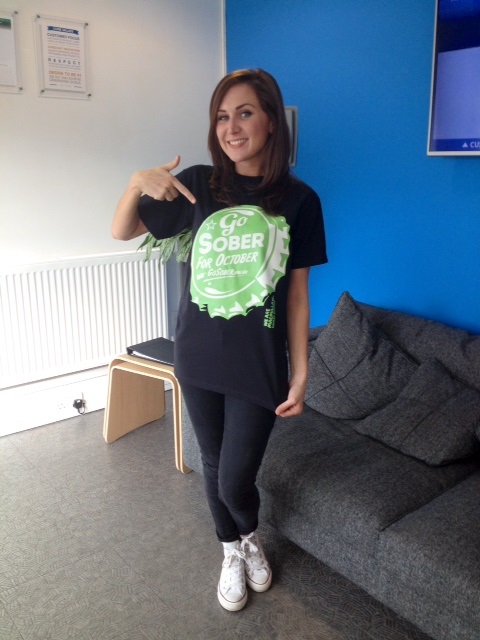 Although as part of Sober October rules there is a chance to buy a golden ticket for £10 to have a night off, and a glass of wine (or two), Emma has so far stayed alcohol-free for the whole month.
She has already raised £165 but the month isn't over yet! If you'd like to donate to Emma to help raise vital funds to support cancer suffers please give here
Have you been taking part in Sober October? Or will you be doing Movember or any other charity events in the run up to Christmas? Let us know below to be in with a chance of winning a printed t-shirt in support of your cause!
Alternatively you can tweet us or facebook us to let us know what you are doing in support of your chosen charity 🙂