Movember is almost over meaning you can draw a sigh of relief – there are only 6 days to go before moustaches all over the world can be shaved off.
Before that, meet our team, who have done very well in raising over £160 so far to promote men's health! Oh..and see if you can spot the intruders below…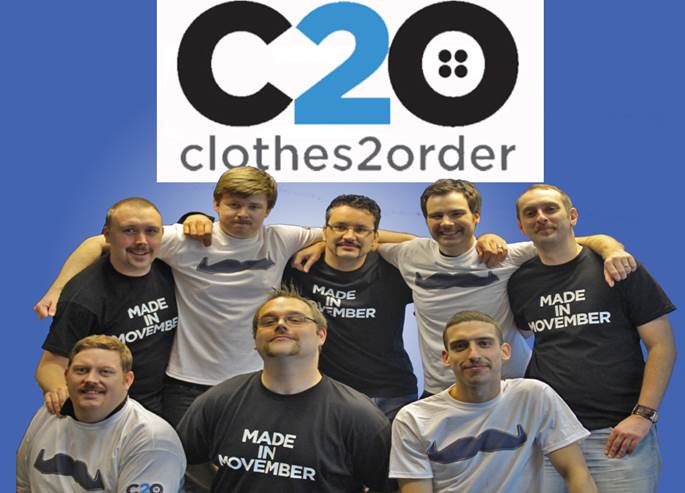 In other news this month…
Want to earn as you shop at Clothes2order.com?
When you recommend us to a friend, you'll earn £5 credit for your Clothes2order account for every purchase they make over £30. Oh, and they'll also get £3 credit to spend on their next order too.
Click here to find out more about our refer a friend programme.

Finally…the Clothes2order online Christmas Shop is now open
From jolly jumpers to wonderful onesies, the Clothes2order Christmas shop is full of fun festive treats, ready for you to personalise with a name, logo or design! Whether you want customised Christmas jumpers for the office, or want to surprise a family member with their name and design on an apron, there's loads to choose from at the Clothes2order.com Christmas Shop.