The slogan t-shirt remains one of the most popular ways to express personal, social or political statements. Below we've rounded up the most talked about slogan t-shirts of 2015 so far…
#Meninist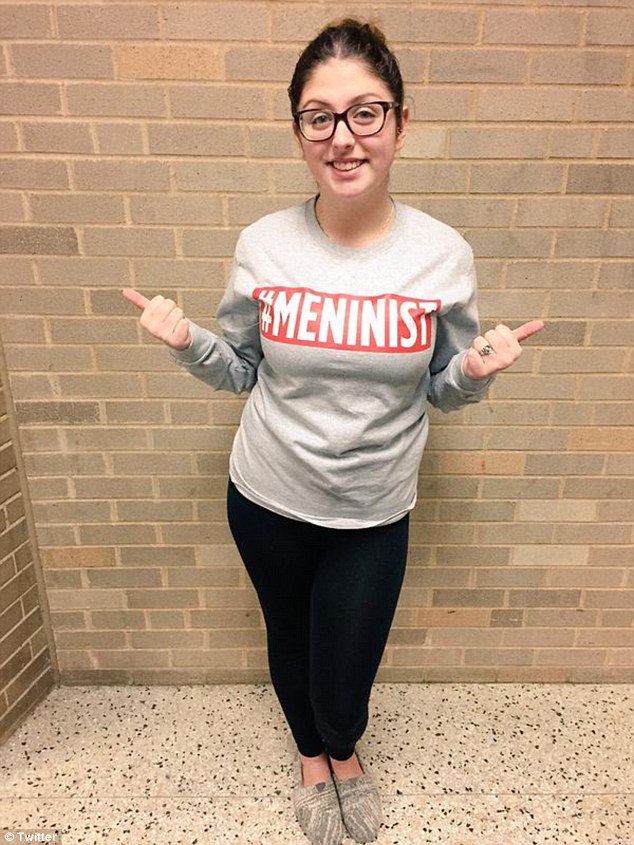 The hashtag #Meninist has become extremely popular in recent weeks – despite existing as a profile on Twitter since 2013, according to the BBC. Seeking to represent "the difficulties of being a man in the 21st Century", we're thinking it may have been inspired by the below campaign…
This is what a feminist looks like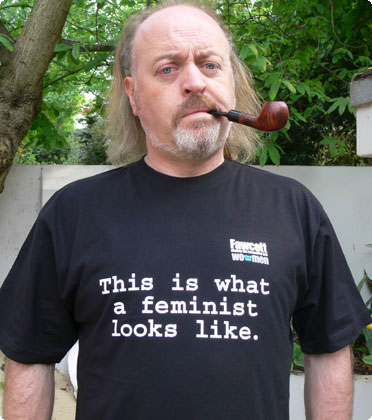 The latest slogan shirt trend among celebrities and politicians was the above "This is what a feminist looks like t-shirt", worn by those keen to stress their feminist credentials.  Unfortunately, the original t-shirt supplier in question was burdened by claims that it was manufactured in a sweat shop.
Kim Sears' I Shih Tzu Not tee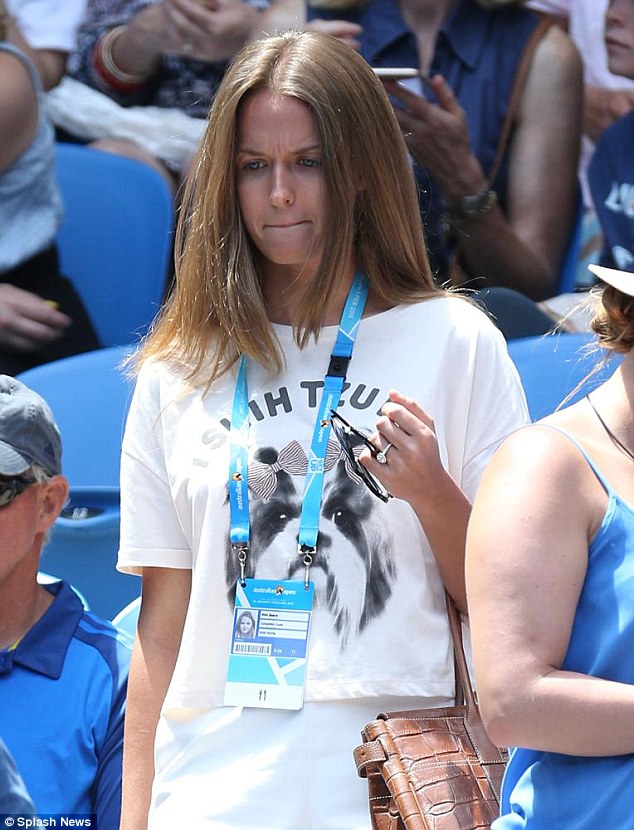 This slogan tee worn by Andy Murray's fiancee proved popular with fashion pundits from around the web.
Miley Cyrus' I had nothing to wear so I put on this Moschino dress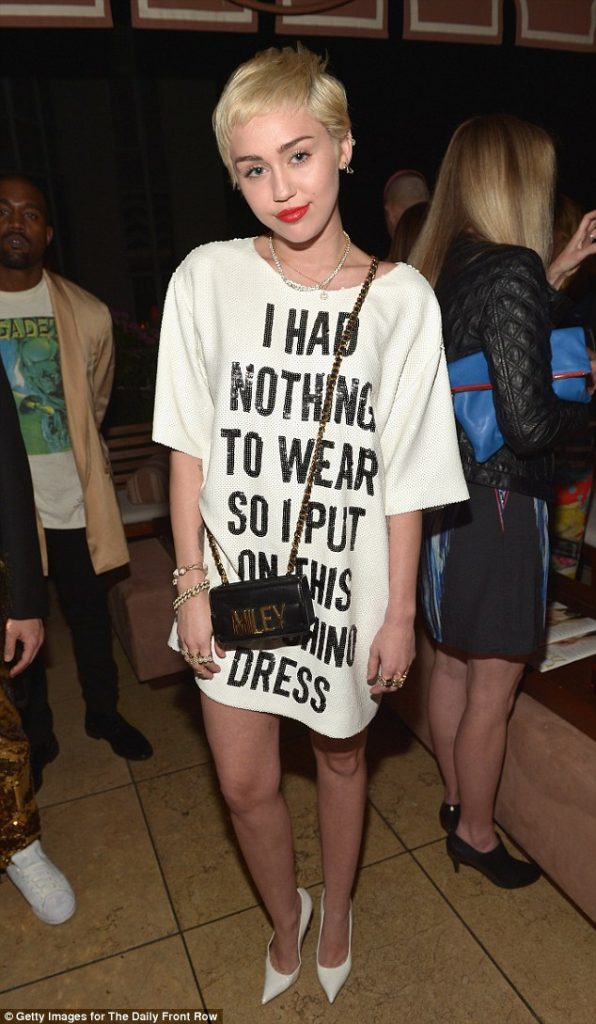 Teamed with a slogan bag bearing the popstar's name, Miley Cyrus makes a bold fashion statement with this Moschino dress.
The Oscars are on their way…
Will there be another recording breaking selfie? What slogan could represent this year's Oscars?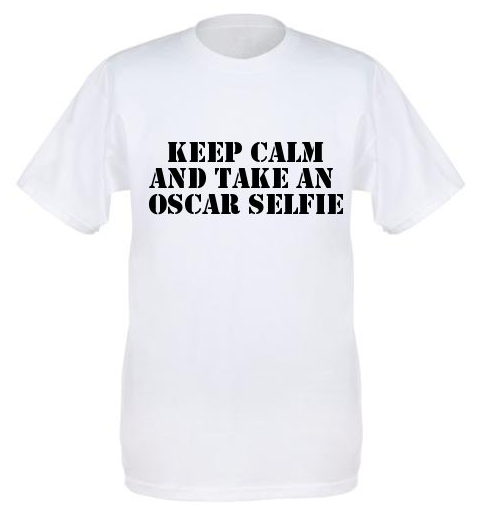 Have you got any t-shirt slogan suggestions for this year's Oscars? Share your comments below or tweet us @Clothes2order