We've recently been in the news because of our employee benefits. We're firm believers here at Clothes2Order that we work for a fantastic company and we're all treated very well as staff and it's great to see that such a positive thing has been written about our company on a few different websites. We have fruit in the kitchen, parties twice a year, our own personalised mugs, chocolates on our birthday, etc.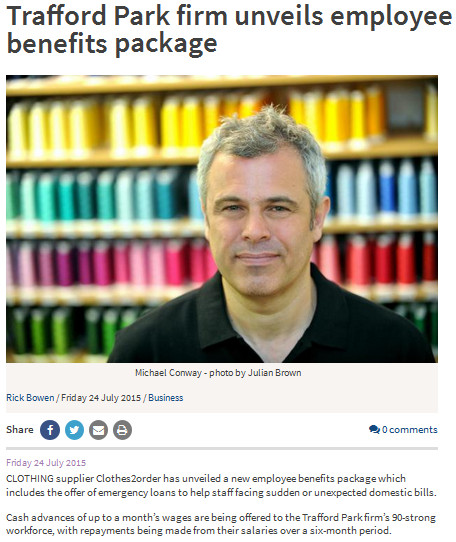 Now we've got a new employee benefits package which includes:
– Shopping vouchers for improvement ideas which are implemented
– Attendance bonuses
– Health benefits
– Childcare vouchers
– Cycle to work scheme
– Emergency loans
– And even more!
Read all about it online here