Customer Experience Means Everything to Us
It's National Customer Service Week starting on Monday, so we talked to the Clothes2order customer service team about why they believe it is important to deliver an exceptional customer experience.
For us, it's all about the customer experience and delivering a service that goes beyond what is expected. Customer focus is one of our core values, so this service extends far beyond the customer service team.
Meet the Customer Services Team
Meet the people who deliver our customer service day in, day out. If you ever call or email, here's who you could be speaking to: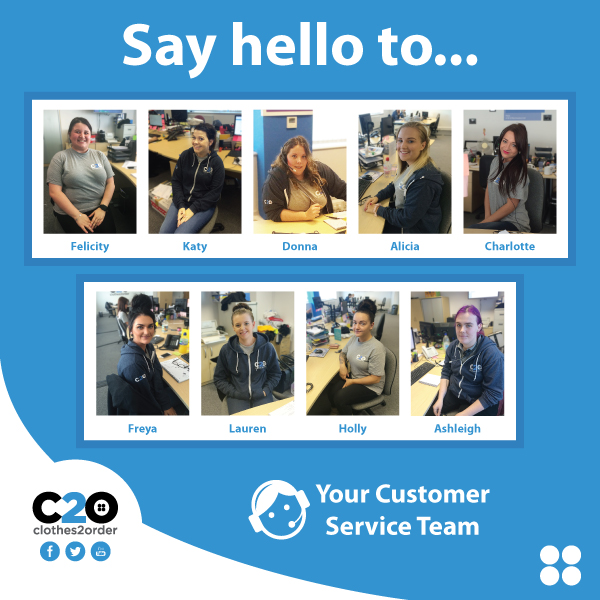 We wanted to find out what delivering an exceptional customer experience means to them.
Charlotte, Customer Services Team Member
"For me, customer service means that I can go home each day with a smile on my face knowing I've gone the extra mile for the customer, especially when they are on deadline and we manage to pull a few strings for them, so they receive their order on time!"
Alicia, Customer Services Team Member
"I think customer service is being there for the customer and being able to help them when placing an order, any queries they may have and resolving any issues that may have occurred."
Holly, Customer Services Team Member
"Customer service means putting yourself in the customers' shoes and providing a service to make sure that they are satisfied at all costs. It also means being patient and never giving up."
Ashleigh, Customer Services Team Member
"I love being able to make a customer happy by helping them out when they need advice."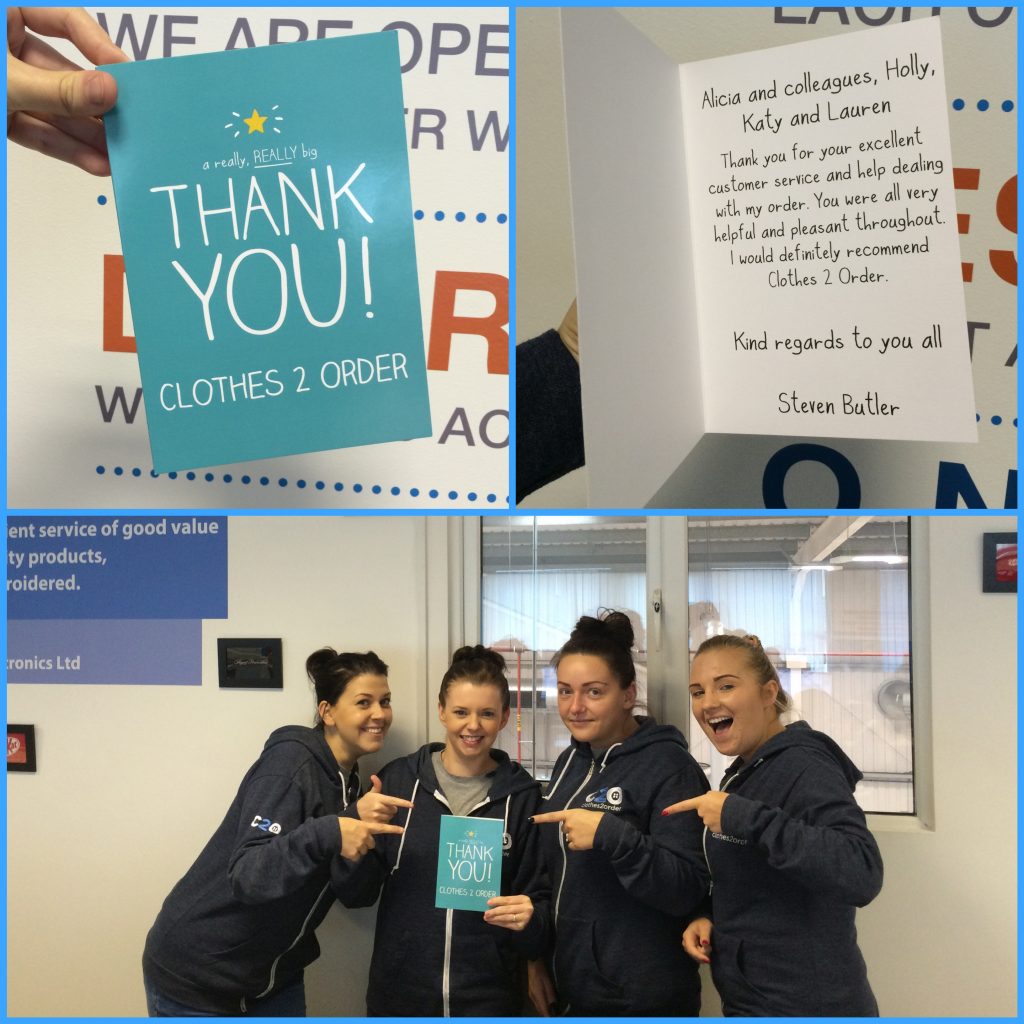 Everybody agreed customer service makes their day when they receive thanks from customers.
'It's nice that to have recognition that you've gone the extra mil, and the customers go out of their way to write a good review/thank you for you', 'it makes us feel like what we do is worthwhile and appreciated for the time and effort we have taken to help them out.'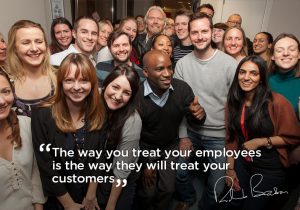 "Customer service can make or break a business. If you treat your staff well, they will be happy. Happy staff are proud staff, and proud staff deliver excellent customer service, which drives business success"
We believe that happy people at work make happy customers. We look after and take pride in our employees which shines through in the service we deliver to our customers.
Have you received great customer service from our team? Let us know below or tweet us @Clothes2order