The Story
Rock & roll 
Metalhedz is an online comedy/drama, run by Edinburgh based creative group Dragonstone Pictures. The show focuses on the personal lives of a group of rock music fans, with the purpose of trying to put an end to prejudices against people who dressed alternatively – the show's slogan being "The alternative crowd aren't that different". Simon Fox (creator of Metalhedz), wanted branded high quality t-shirts and hoodies mainly as gifts for the cast, crew and fans of the show.
The Order
Choosing the right garments

Metalhedz made a varied order and chose a range of our popular garments: Gildan Men's Ringspun SoftStyle T-Shirt, Gildan Adult Full Zip Hooded Sweatshirt, Gildan Men's Standard T-Shirt, Fruit of the Loom Premium Heavyweight T-Shirt and AWDis Girlie Zoodies. Every garment either featured a printed Metalhedz logo, or a slogan design related to a character in the show – which allows cast, crew and fans to be easily noticed and recognised as being associated with the drama.  Simon said that he likes fabrics which are "soft and comfortable, without being more costly" and he discovered that the brand Gildan ticks both those boxes. He told us that the show's fanbase would sport the clothes more often if they're "comfortable in the material" – we definitely agree!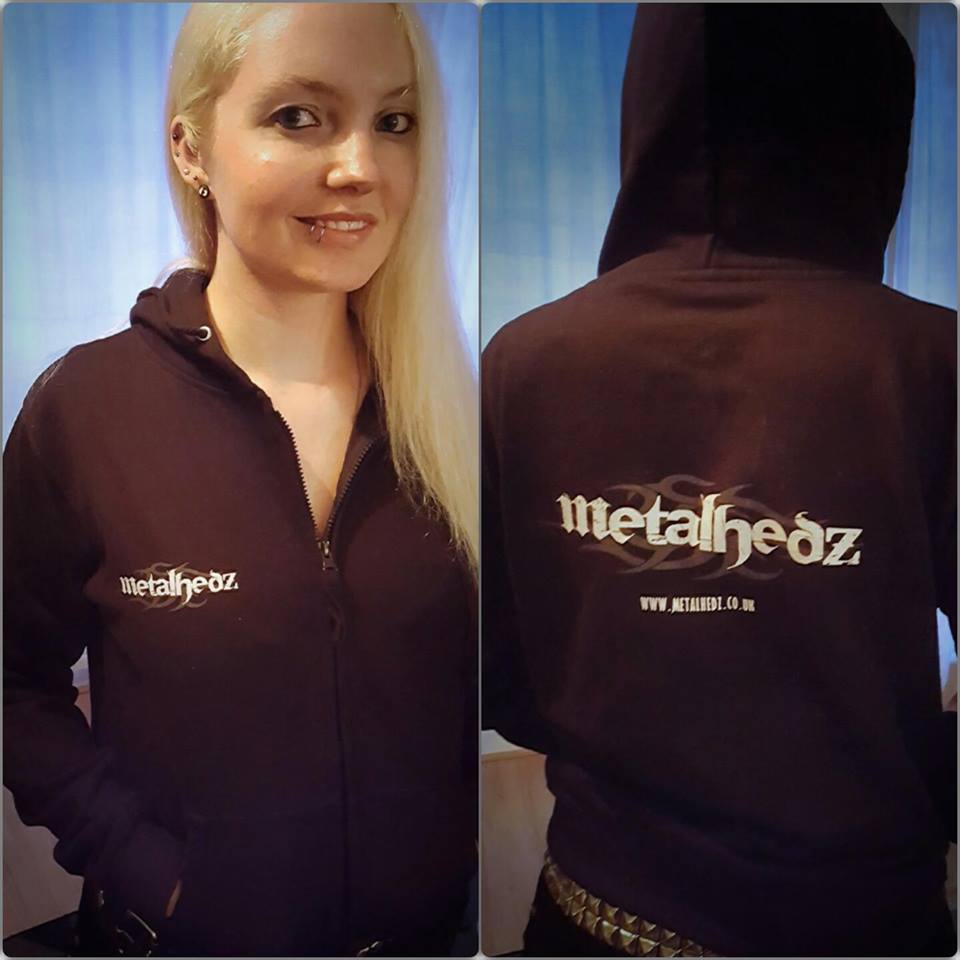 The Journey
Choosing the site

Simon said that he chose Clothes2order after looking around a few different websites and having a bad experience with one site in regards to their quality. From what he could tell, our store "had the best price for the range of different materials, with a lot of glowing reviews" and he ended up having a much better experience with us!
The Experience
Easy to use, always improving

Simon loved how easy our website was to use, with it being "very user intuitive" – the fact that he could upload his logo and decide how it would appear on the t-shirt "was fantastic". Moreover, he said that he's found that the "timescales for printing and delivering have become quicker as well even when making large orders" over the two years he has been using our site, going on to say that "the quality of the print/embroidery has always been high and the designs stayed fresh even after multiple washes over the years."
The Outcome
Highly recommended
Simon says of Metalhedz's new garments: "I thought they turned out great, the print is really high quality and looks professional, the fit of the t-shirts has been fine as well, not too tight but not too loose."
Need merchandise or want to refresh your existing workwear? Visit Clothes2order.com now to order. For enquiries or if you need help placing your order, please call us on 0800 012 2602.