Kornit's Complete Direct to Garment Solution
Kornit are the only company in the world that design and build direct to garment (DTG) printers, but also develop and manufacture their own brand of ink and pre-treatment system to support eco-friendly printing – in essence, they offer a fully integrated, complete direct to garment solution. Because of their unmatched 24/7 operating capability, Kornit's machines are the most advanced, cost effective form of production available in the printing and textile industry. We're proud to use these state-of-the-art, eco-friendly machines here at Clothes2order, especially when one of the main aims of Kornit is to surpass industry environmental standards.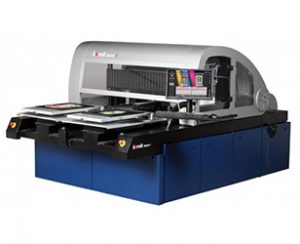 Kornit Storm II
We use the industrial all-time bestseller, The Kornit Storm II DTG printer, which is the perfect choice for high-volume production. With its dual-pallets, 1.5 liter bulk ink system, fully automated processes and advanced user-friendly front-end, it is specifically engineered for 24/7 non-stop industrial use. We love that it allows these features:
We can load garments while printing
We can have full operational and production control with only one person using the machine
It can handle a wide range of garment applications, such as larger 3XL or 4XL sizes that are available in some of the ranges that we offer
Want to find out more information about our Kornit DTG printers and its inks/waterless process? Please read our 'NeoPigment PURE Ink' and  'Waterless Process' blog posts.