Our favourite TV show about baps is back! The brand new series of The Great British Bake Off airs tonight on BBC 1 at 8pm; I can reveal that a fair few members in the office here at Clothes2order will be tuning in… With zero guilt, I may add.
Year by year it gets bigger (and bolder), with a whopping average of 15 million viewers tuning in for each episode last season, with 2016's series looking to smash those records. At heart, it's a tasteful family show – consisting of extremely likeable bakers engaging in a sociable contest to see who can bake the most impressive biscuits, cakes and more. However, we've noticed that The Great British Bake Off's episodes are sneakily filled to the brim with snappy innuendos, most often made by female presenter and judge Mary Berry (81) – intentional or accidental, we're not quite sure.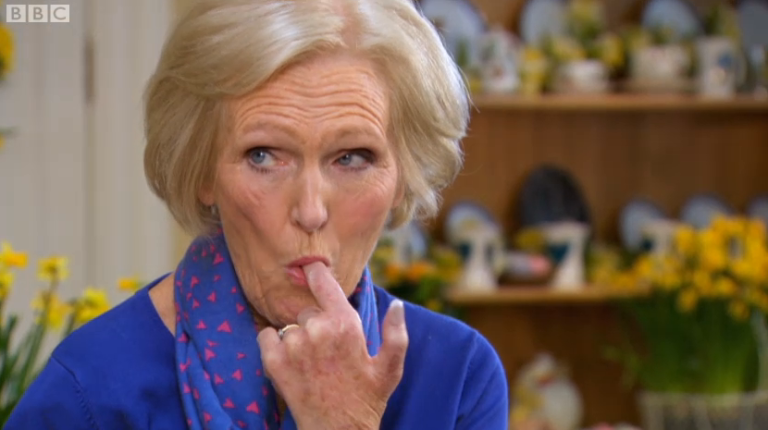 Here are our top 5 favourite double-entendres, that could easily be customised and printed on your kitchen apron at home:
"Right bakers, it's time to reveal your cracks."
"Stand away from your hot baps."
"I knew it would be easier by machine. But I just like to feel it."
"It's got to be risen and rested before it goes in."
"Very nice on top, I just hope that's replicated underneath."
This one didn't make the cut, but it still deserved an honorable mention:
Check out our selection of customisable aprons that we have on our site here.