From stag do's to business trade shows, everyone wants to make an impression and stand out from the crowd. We love this aspect of our business here at Clothes2order – our customised clothing can help make your special event one to remember for many years to come.
Obviously the answer to putting on a memorable event isn't just the inclusion of customised clothing – the actual idea has to be amazing too. Through our customers over the years, we've heard of and seen many really cool ideas for birthdays, weddings, or general antics for a Friday night – but Club Mob really caught our eye.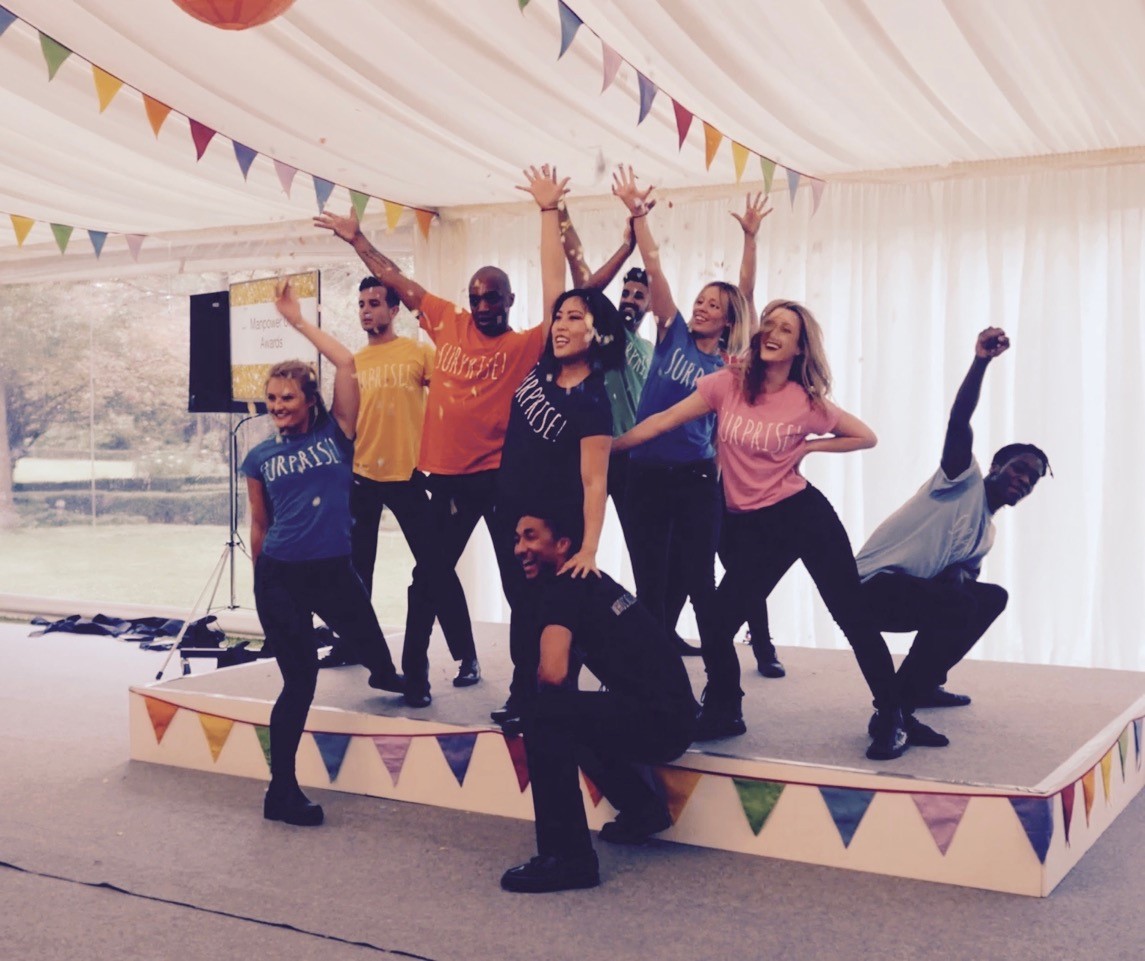 The Original Surprise Dance Act
Club Mob are the "original surprise dance act": a very talented bunch of professional dancers and performers who go undercover at special events, weddings and parties all across the world. They surpise their clients by revealing their costumes underneath their disguise (often posing as waiters), to then go on & perform "high-impact, amazing dance routines", occasionally with live singers and musicians. Every performance and event that they do is completely bespoke, with them keeping it original and unique every time – from the dance choreography to the surprise reveal!
Alexandra, director of the company, said that Club Mob needed customised printed t-shirts for the performers to wear underneath their disguises. "Surprise!" is aptly written on the front of the tees, with the names of the birthday guy/girl or bride and groom typically written on the back.
Witness Club Mob getting up to mischief with one of their most popular ideas to create a flash mob, "the classic drink spillage":
Performance Jitters
Alexandra told us that one of the challenges Club Mob faced was that they initially struggled to find a personalised clothing company that was "easy-to-use online" and had "affordable prices".
She said that they didn't just find our online design process really simple to understand, but they also found that the amount of customisation options and different colour ranges to choose from was "fantastic."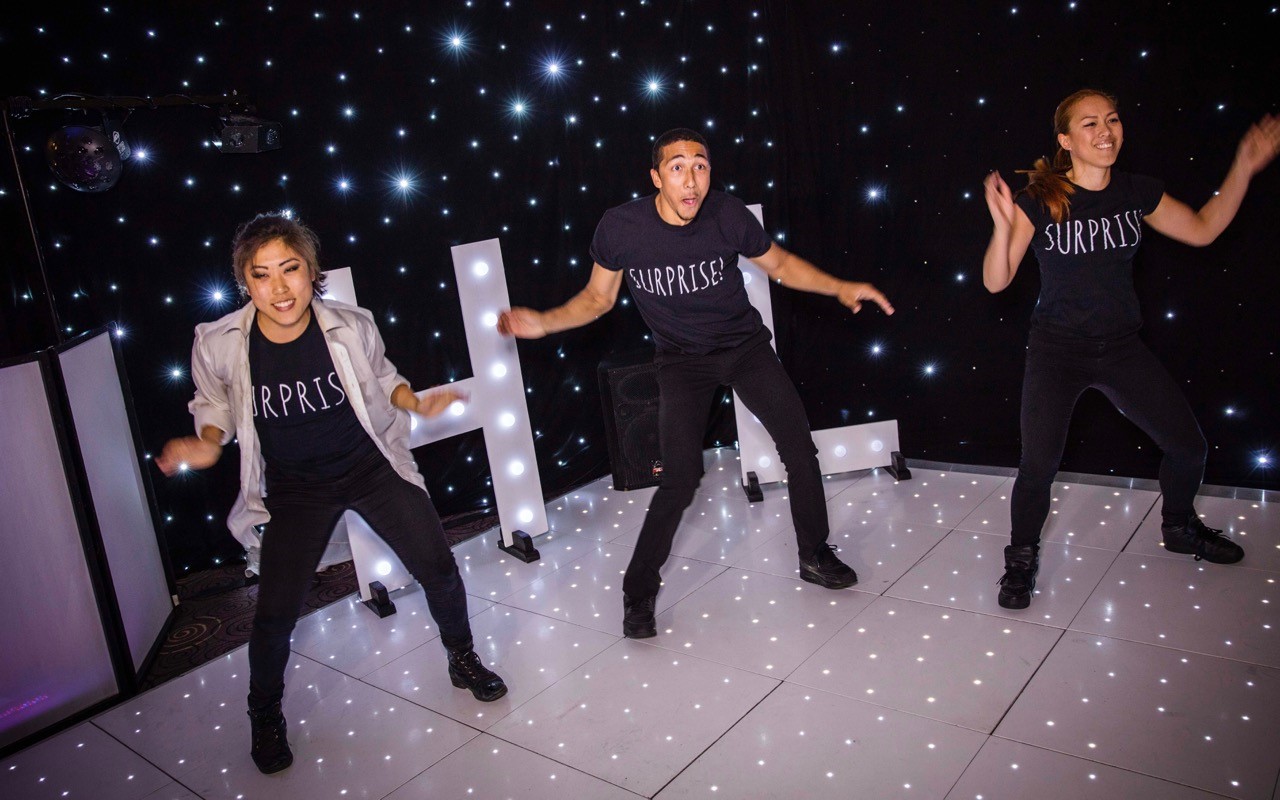 Showtime!
Alexandra chose a mix of our Fruit of the Loom and Gildan male and female T-Shirt ranges for her performers to dance in, "The t-shirts we chose were mainly to do with colour and price – and they obviously need to be light-wearing as we tend to get very hot and sweaty when we dance, and often have these t-shirts hidden under costumes before the big reveal!"
We got some great feedback too, Alexandra had said of the T-Shirts, "The garments always arrive on time and are of great quality for the price, with the printing always being exactly what we were expecting, so no nasty surprises!"
We wish Club Mob the best of luck in all their future performances, keep smashing it guys!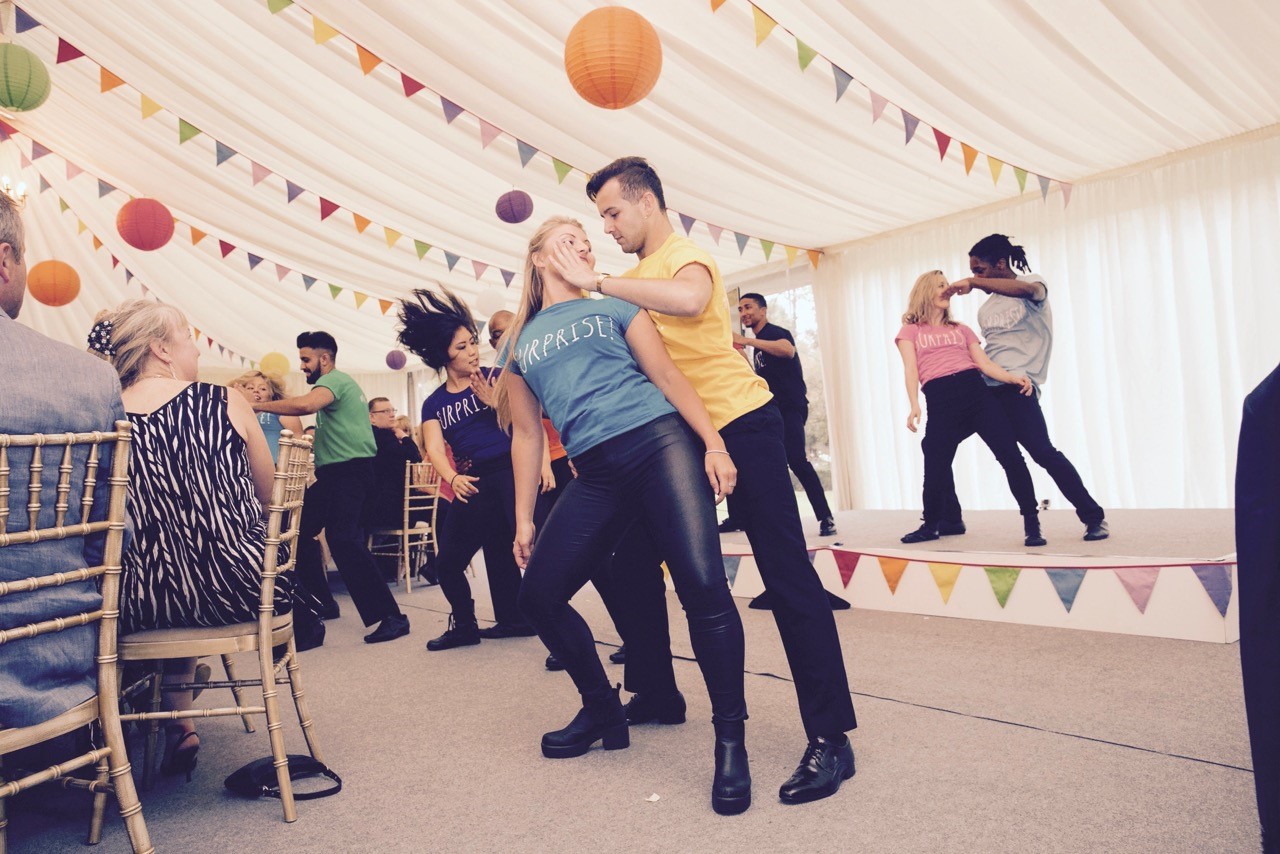 Need personalised clothing for your next big event or tradeshow? Visit Clothes2order.com now to order. For enquiries or if you need help placing your order, please call us on 0800 012 2602.