When starting a new business, the entrepreneur will face a huge number of obstacles. Although exciting – spreading your wings in the business world, and getting your ideas out there – building a start-up can be a challenging and daunting time.
Who are you? What's your niche? What do you offer that's different to all the other butchers, bakers, candlestick-makers who're already out there? And that's where branding plays a huge part.
In the case of Bridal Box Studios – an innovative new wedding business in the North West – creating a recognisable brand was key to getting on the map. Owner, Charlotte Hartley, came to us looking for personalised workwear.
"I had started my own business offering a custom wedding package – venue dressing, wedding bouquets and buttonholes – which are totally bespoke to the bride and groom's preference. Following a successful start, I was about to exhibit at my first wedding fayre. I was hugely excited, but I also knew that – as a newbie – I had to stand out. I wanted to look professional, but approachable, and that had to come through in my uniform."
A recognisable brand, which instills trust
Charlotte chose a white, fitted polo shirt with an embroidered logo. She wanted a relaxed and friendly look, and stressed that it was important to feel comfortable. We recommended a lightweight, fitted style – with high-quality embroidery to make her logo 'pop'. She was delighted with the results.
"Opening the package on my new uniform was definitely a butterfly-in-the-tummy moment. Seeing my logo displayed in such a punchy, professional way was a wonderful feeling. Suddenly it felt real – I was actually running my own company, and I became more confident in myself and my business.
"Exhibiting at the wedding fayre – I was in my element. I was relaxed and confident. When meeting potential clients and talking-up my offering, I felt like I knew what I was about. And people put their trust in me – because I looked the part."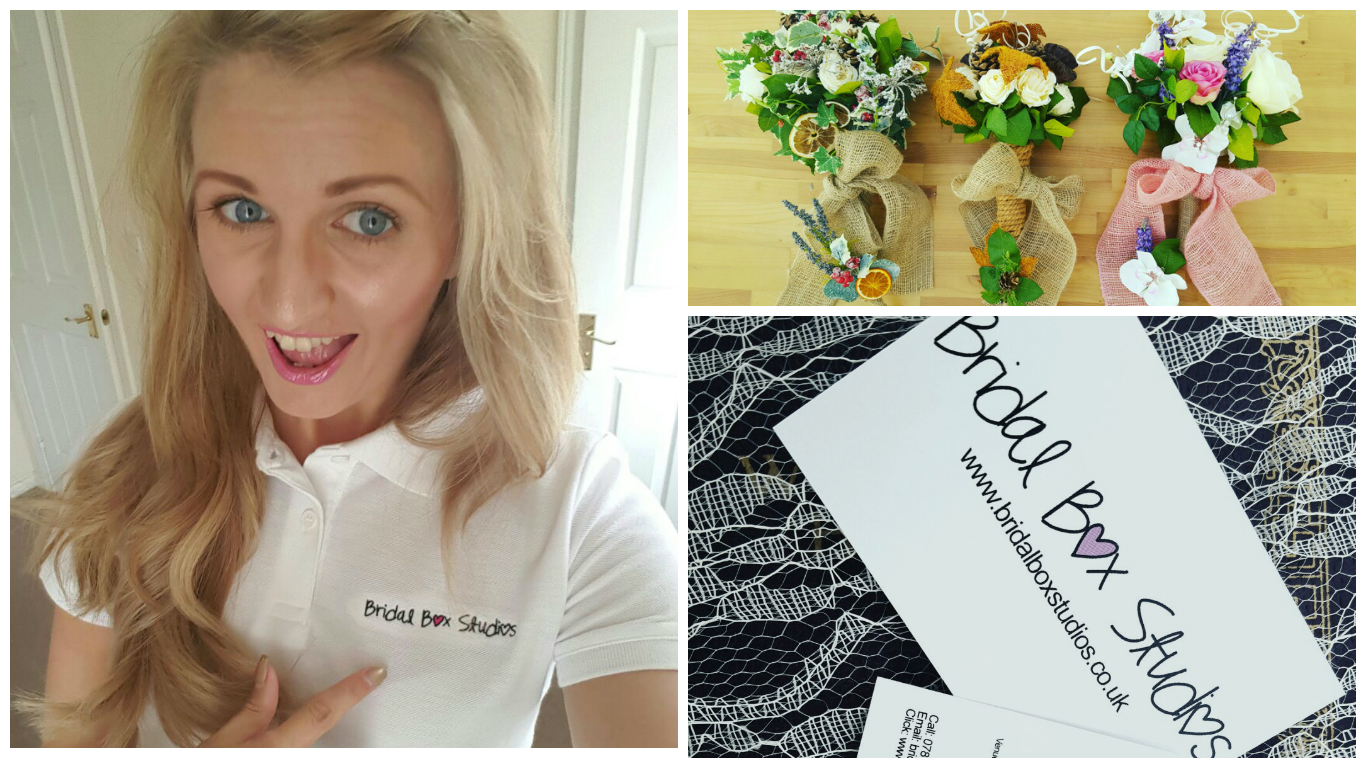 Consistent branding drives the best results
Creating a brand was very important to Charlotte. Perhaps even more so, thanks to the difficult circumstances of starting up her business.
"I actually lost my regular job a couple of weeks before my wedding day. That was really tough, but it made me evaluate what I wanted from life. I'd toyed with the idea of working for myself for a while, and I'd been heavily involved in the organisation of my own wedding. I'd made my own bouquets and centrepieces, and dressed the venue using my own creations."
"I knew that I had to give this 100%, or I'd live to regret it. Which is why I worked so hard to create a recognisable brand – one which is consistent across my website, business cards, social media pages and branded workwear.
Consistency is so important. That's why I really appreciate the time Clothes2Order took to get my logo just right. Everything from the font, to the sizing and shades of colour. People know who I am because they recognise my logo. Flitting between my Facebook page to my website – the transition is smooth. Or they'll refer back to my business cards after an initial meeting, and think 'Yeah – I remember her. She was the one in the white polo shirt who listened and helped talk through my ideas."
Of course – being polite and friendly also helps!"
We wish Charlotte and everyone at Bridal Box Studios luck in their upcoming events.
If you'd like to star in one of our next customer stories please email us marketing.team@clothes2order.com
Need personalised clothing for your new business? Visit Clothes2order.com now to order. For enquiries or if you need help placing your order, please call us on 0800 012 2602.