So, you want to design and sell your own t-shirts? Well, there's a huge market out there waiting for you!
One of the most difficult aspects of your business is knowing where you can sell your t shirts once you've got them ready to go. There are companies out there who can help by selling your t-shirts for you, such as Esty. It's also not too difficult to sell them yourself once you've bought and built a website. In this guide, we will explain how to get your designs out there so they're flying off the shelves once launched.
Selling on an established eCommerce website
The easiest version is selling on a website that already exists and is specifically designed for individual brands, which by no means results in less money for you. The main benefit is that the website is already established and trusted meaning that buyers will be encouraged to trust in your brand too. It also means you don't need to worry about setting up safe payment systems as it's already available to you and should something go wrong, you're protected and can prove it was not your error.
Credit: Unsplash
Etsy
If you're looking for somewhere to sell your own t-shirts, Etsy is the perfect place as you'll have their full support. Etsy is a marketplace where anyone can sell and buy unique products from creative entrepreneurs worldwide.  There are also a number of retailers and manufacturers who partner with Etsy sellers to help them develop their business, so the options are endless! With currently 1.7 million sellers on the site and 28.6 million active buyers, you're looking at a big audience, yet with that comes lot's of competition.
The Daily Dot offers some helpful advice to 'Etsypreneurs' – you can read more on this here.
Selling on your own site
You can't just build any old website; it has to be built for commercial enterprise meaning you may have to pay a little bit more for a host. The most popular eCommerce store is Shopify which currently has a 14-day free trial to check if it works for you. After the free trial, it's around $9 (£6.89) a month for the most basic site, but the money is definitely worth it purely for it's ease of use and professional aesthetic.
There are plenty of options other than Shopify out there that involve you building a website from scratch. The first thing you need to do is buy a domain name (something that is easy to remember) and if your name is easy to copy, you might want to bulk buy the .com, .org and co.uk domains too, so your site can't be cloned.
Domain name bought, it's time to find a host site. There are so many options for hosts online; it should come down to your personal preference and what you need from your host. Most of the well-known hosting websites such as WordPress, Bluehost, GoDaddy and Squarespace offer plans and plenty of templates where you will be able to use your website for eCommerce.
The importance of photography
To sell your items, you need exceptional photography of your t-shirts, either on models or standing alone. If you're not using models, you need to use a mannequin to give the t-shirt the correct shape. Avoid armless mannequins and ensure your t-shirts are pressed to a professional standard so they lie flat.

Credit: clothes2rder, from left: American Apparel Fine Jersey Short Sleeve T  , Gildan Mens   Heavyweight Long Sleeve T-shirt , Fruit Of The Loom Heavy Cotton T-Shirt
Pixc blog also recommends you use props and tools to style your t-shirts before you carry out the photography. To get the best out of your clothing, try some of these tips from the Pixc blog:
If the clothing available is larger than your model or mannequin, pin the loose portions at the back using a laundry clip/peg/clothespin.
Use magic tape/transparent tape to fix loose portions at the side and tape any tags if they're visible.
If the mannequin has a small bust, use a padded bra inside the clothing.
Use an iron to get rid of any wrinkles before you shoot. A steam iron will give you the best results but you can also use a regular flat iron.
Finding yourself an investor
You may have exceptional t-shirt designs but unfortunately have limited funds meaning you aren't at the point where you can start selling your products. Don't let that dampen your spirits; there are plenty of sites that can help out with this now. Crowdfunder and Angel Investment Network are sites that allow you to pitch to potential investors – a bit like Dragons Den but a little less scary and with higher chances of success.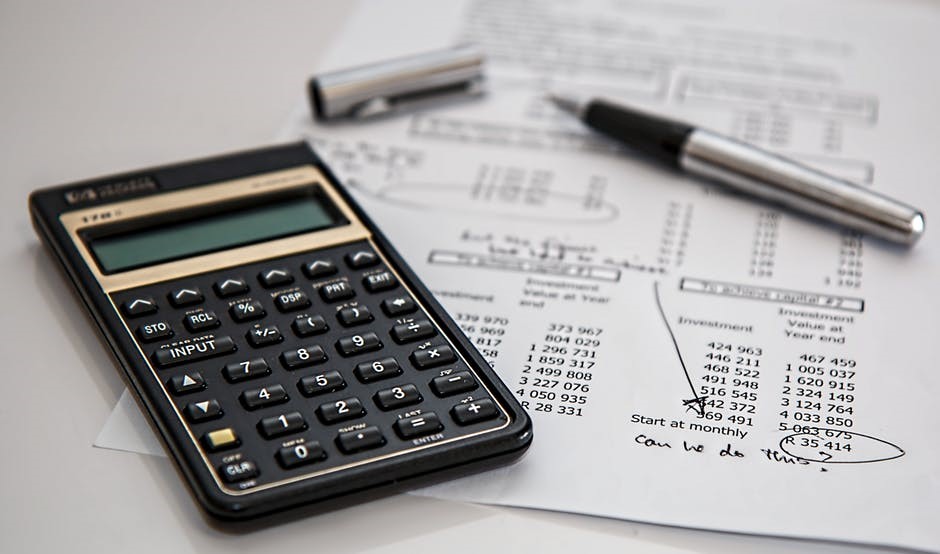 Credit: Pexels
Crowdfunder
Anyone can invest in your project, but Crowdfunder also have over 10,000 investors who can turn your dreams into reality too.
Crowfunder offers some great advice and you will gain the marketing experience  from all of your supporters, who are now with you on your journey. Crowdfunder also offers support on planning your campaign, creating the perfect project page and getting your campaign noticed.
Angel Investment Network
This network currently has 145,704 investors and 664,445 entrepreneurs making it one of the biggest platforms to get noticed. Since 2004, the Angel Investment Network has raised over £200 million for start-ups across the UK so you could be next!
To be in with a chance, you need to register on the Angel Investment Network, add your pitch and then sell yourself to investors. To be convincing, you'll need to have done plenty of research around all the facts and figures associated with your company and the external factors that will affect it!
Order Fulfilment API
Another option that doesn't require massive funds to get off the ground is going down the Order Fulfilment and Drop Shopping API route. Clothes2Order offer this service and we have great feedback for our service.
This works through your personal website where you can showcase your t-shirt designs but when an order is made, the shipping and printing will go through the Clothes2Order site. This means you don't need to invest in expensive printing presses, make room for stock, or organise shipping. There is no minimum order too, so it is essentially a risk free option when you are considering how to sell your t-shirt designs.
How to sell
The first thing you need to do is know your product inside out. Learn everything; from the machine your t-shirt is stitched on to the dyes used to create the print – you need to be an expert!
Additionally, a good idea is to consider attending relevant trade shows and networking events in order to make your presence felt.  The more people you connect with and speak to, the more likely opportunities will arise and your business network will grow. These industry events are invaluable for experience and assistance with your business.
Credit: clothes2order customer Bridal Box Studios at wedding fayre
Stay relevant
The sales industry changes just as fast as every other industry and you need to be aware of this. Understand that you can never stop learning and in doing so, your company will always be growing! Look for the latest social media opportunities on Facebook and Instagram and make sure you are always appealing to your target audience.
The rest is up to you
So there you have it; a complete guide to where and how to sell your t-shirt designs. Now you just need to get started and keep the motivation you have from the beginning the whole way through. Even though at times keeping up the 'beginners' level energy' can be difficult, you have to remember why you started and believe that once people find your t-shirt designs, they'll be provided with a product they love!