2018 is set to be filled with lots of  fun opportunities for businesses to boost their revenue and their customer interaction. We've put together a helpful guide filled with useful dates for you to put in your diary…
1. Valentines Day – February 14th
According to Global Data, customers spent around £987m in 2017 on gifts and cards. This is definitely not an occasion your business wants to miss! Advertise possible gift ideas everywhere, from window displays in store to your company blog – give customers gift inspiration and a reason to shop with you.
Valentines day isn't just an occasion that affects retailers, there are many other different businesses that can benefit from a boost in sales and revenue. For example, restaurants and bars could see a busier period than usual with couples wanting to celebrate so make sure your business is doing something special for the occasion!
2. International Women's Day – 8th March
Held on the same day each year, International Women's Day is all about celebrating the social, cultural, economic & political achievements of women whilst campaigning for better gender equality around the world. Many businesses across the globe take part in the celebrations in their own way. Whether it's fundraising for women's shelters or simply celebrating the women in their workplace through social media, your business has a voice that could make a huge difference.
3. Mother's Day (UK) – 11th March
Last year, consumers spent just under £1.4 billion on Mother's Day so it's definitely an occasion to make the most of. There are so many different presents such as jewelry, flowers and clothes to name a few along with things to do on the actual day such as spa days and afternoon tea. Advertising gift inspiration to customers is key to making the most of the Mother's Day rush and simple add-on's such as offering a  gift wrap service can be a good way to boost customer spending.
4. Easter Weekend – 30th March – 2nd April
With the 4 day weekend falling close after many individuals pay days, there is usually an increase in the number of shoppers on the high street. Across the weekend, the busiest industries are usually fashion retail, food and drink. It's not just retailers that see a boost in customers across the bank holiday weekend; bars, cafes, restaurants, hotels and holiday resorts may also see an increase in customers so do something Easter themed for example hosting your own Easter egg hunt.
5. Earth Day- 22nd April
A global tradition since the 60's, Earth Day is a chance to educate and bring awareness to environmental issues and aim to protect future generations. Many businesses get involved in the event and show their customers what they do to help the planet so why not get involved? Show your customers what your business does to help the environment and encourage them to get involved.
6. World Cup Starts – 14th June
With the World Cup set to begin in the early summer, many businesses could see a benefit from opportunities that the world famous tournament will present. Sportswear retailers, pubs/bars televising the games, and food outlets/takeaways are just some of the companies that will benefit from the world cup and the millions of viewers it brings.
Creating content that links to the World Cup and sharing it on social media will also be a great way for businesses that don't have a direct link to the tournament to interact with their consumers and also encourage consumers to communicate with one another.
7. Father's Day – 17th June
Recent research from Global Data showed that consumers spent an estimated £700m on food, gifts and cards for Father's Day. Like Mother's Day, this is an occasion you should make the most of! You could provide customers with gift inspiration in the build up, whilst making your last order dates very clear if you're an online retailer. You could also run discounts and promotions on social media to help generate a buzz.
8. Halloween – 31st October
Whilst Halloween has traditionally been a bigger occasion in the US, UK consumers are investing into it more and more, with an estimated spend of £320m in 2017 on all things Halloween. This means it's become an increasingly important holiday for retailers.                   According to Mintel research, customers are craving more interactive in-store shopping experiences so Halloween could be the perfect time to cater to this need. For example, Morrison's held pumpkin carving classes in 2016 which encouraged customers to be creative and interactive so why not give something similar a try when it comes to your business?
9. Black Friday & Cyber Monday – 23rd-26th November
In recent years, this major discount weekend has got bigger and bigger and customers have come to expect generous discounts from their favourite brands. In 2017, UK customers spent a massive £8bn over the 4 days!  With customers willing to spend their money, you should start planning your Black Friday campaigns well in advance in order to get optimum results from one of the busiest retail periods of the year.
11. Christmas Day – 25th December
There's no way the Christmas period could be avoided! With many companies launching their Christmas campaigns in late October, the festive season is spread across a longer period each year and is the busiest time of year for most businesses. On average, families spent £820 on gifts, food, drinks and decorations throughout the Christmas period in 2016 and it is predicted that this will continue to increase each year. Make sure you're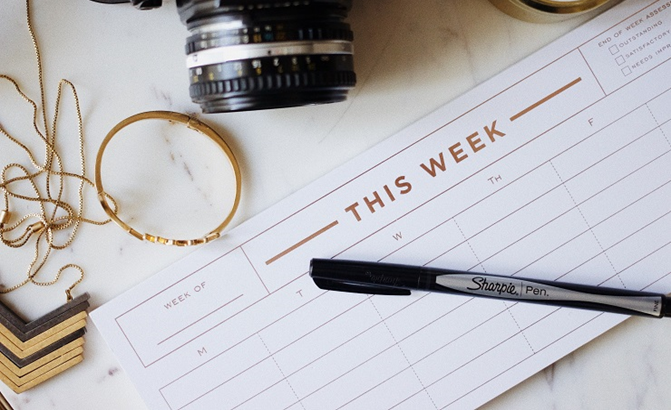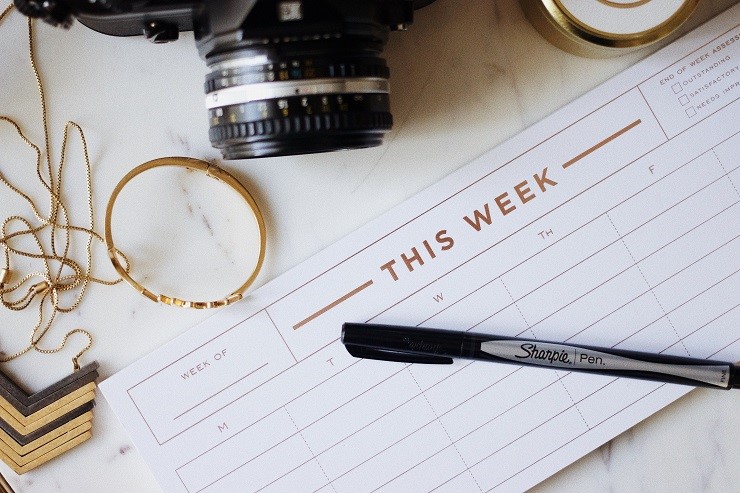 prepared for the Christmas rush!
12. Boxing Day – 26th December
Although there are many large sales and discounts that run throughout the year, the tradition of Boxing Day sales is still very significant and one that customers anticipate and expect. With customers looking to spend money, this is a great way to give your revenue a nice boost at the end of the year and also clear some stock ready for the new year.