Personalised clothing can be great for so many purposes. From work wear to stag & hen t-shirts, there are many reasons why people choose to have personalised clothing created so you want to make sure it's as perfect as possible. We've put together some top tips that you should bare in mind when creating your own personalised clothing.
Know the purpose of your personalised clothing
Many of our customers buy personalised clothing for different purposes, for example a work uniform or for a promotional event so knowing what you're personalised clothing is used for can affect the design, garment and customisation method you choose.
For example for a work uniform, the main concern may be to look smart so you could choose a polo shirt with your logo embroidered on the left/right chest. Alternatively, if you're looking for personalised clothing for a one off event, you may prefer a t-shirt with a large print on the front to stand out.
Be confident with colour
You may want a brightly coloured garment with a colourful design on. To avoid colour clashes on your clothing, make sure you choose a coloured garment that contrasts your design to ensure that it stands out.
At Clothes2Order, our expert artwork team will notify you of any colour clashes on your order and work with you to find the best solution.
Choose the right product for your needs
Whilst customisations are one of the most important elements of creating personalised clothing, ensuring you have the best possible garment is crucial. Different customer needs will make you lean towards some items of clothing over others, for example if you're looking to create personalised teamwear, the type of fabric will play an important role in which garment you decide to choose.
Make sure you read the products features such as the fabric and weight as this will be a good indicator as to whether it's the right product for your needs.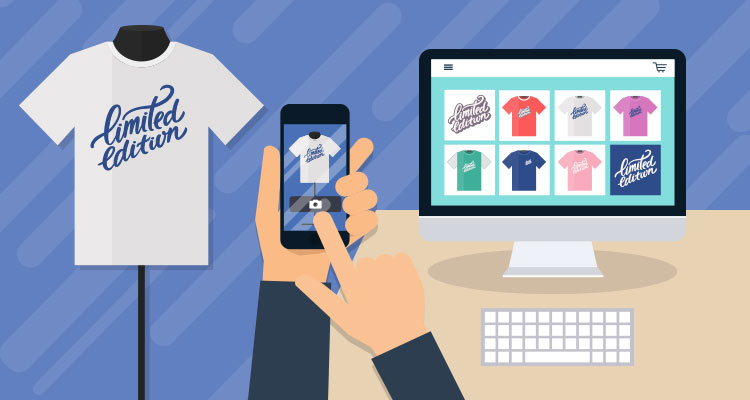 Check the sizing information
We supply hundreds of products from different suppliers meaning we don't have a standard size guide for each product category. However on each product page, we have a unique sizing guide which will tell you important information about the products sizing. Our helpful sizing video below will also help you understand the way we measure products sizing.
Pick the best delivery option for you
If you're ordering personalised clothing for a specific date or events, be sure to check at the delivery options so you're order arrives ready for your event.
We provide different express options as shown below so you can choose the best option for you.