Support the British Heart Foundation with a T-Shirt
Thursday 07th of February 2008 02:59:58 PM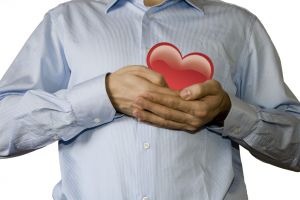 It is a good time of year to think of others and their heart. The British Heart Foundation is sponsoring an event to help raise funds for research and care for those who have heart disease. Heart disease is the number one killer in the UK and there is a need for extra funding to ensure that less people fall victim to heart problems.
The Brummie founder of the Bostin label has created a t-shirt to help with the fundraising. This Valentine's Day printed t-shirt is a great gift for your loved one and you will help a good cause in the process. The organisation would like to raise at least £5,000 before the BHF's World Experiences Peru Inco Trail Trek, which will be held in May. Only £1,000 has been raised thus far and the Donato Esposito romance themed shirt is hoped to reach the goal.
These shirts have been designed to be attractive and an excellent gift for your sweetheart. All the profits from the t-shirt sales will go to The British Heart Foundation. The shirts are being sold for £15.65 at the website www.bostin.co.uk. If you would like to help more than purchasing a t-shirt and become a sponsor for the BHF's World Experiences Peru Inca Trail Trek visit www.bhf.org.uk/sponsor/bostin.
(c) Piotr Bizior,www.sxc.hu