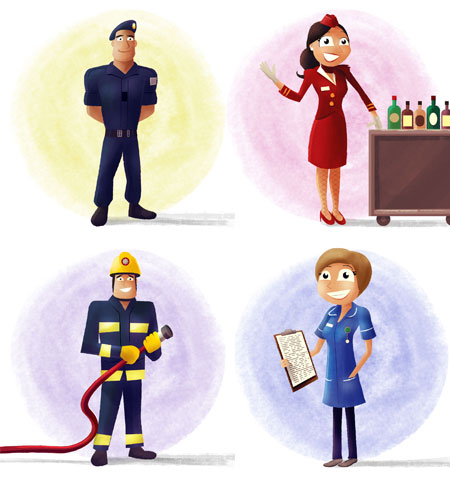 We have revealed some interesting results about the nationís love of uniforms. The survey questioned both men and women about their preferences for seeing their partners in uniform, from cabin crew to the armed forces.
The overall favourites were in public services such as firefighters and police officers, though the armed forces also featured highly, with navy uniforms being a particular favourite. However, there was a distinct split between men and women over their preferences, with women wanting to see men in uniforms from more dangerous or heroic jobs, and men wanting to see women in uniforms from more nurturing and caring jobs.
Most favoured uniforms
1. Firefighter (30%)
2. Police (27.3%)
3. Navy (27.1%)
4. Army (24.3%)
On the whole, we found that men preferred the nurse uniform, followed by air hostess, and secretary, perhaps confirming some age-old stereotypes! However, the same could be said of the women surveyed, as their top choice of uniform was firefighter followed by naval officer.
We also looked at the least favoured uniforms:
Least favoured uniforms
1. Lollypop man/lady (2.3%)
2. Priest/vicar (2.1%)
3. Clown (2.1%)
4. Bee keeper (1.7%)
Overall it seems the profession is just as significant as the look of the uniform when people express their choices, so a well-cut jacket with shiny buttons just isnít enough. Uniforms are designed to convey certain attributes, such as reliability, competence, and authority, so peopleís preferences tend to align with their feelings about the type of person who wears them.
Choice of uniform can make all the difference to how someone is viewed, so it makes sense to choose with care what you or your employees wear at work. Perhaps itís time to invest in new uniforms? Take a look at what we can offer you at Clothes2order.com today.